DIGGER MACHINES, CATERPILLAR DEALER SALE, RENTAL, ASSISTANCE AND REPLACEMENTS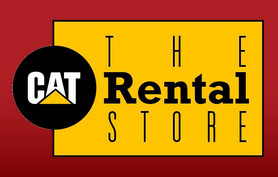 We are aCaterpillar Authorised Assistance Centre
If you go to our equipped and efficient assistance centre, you can find a fast and professional solution with a staff who meets every kind of needs..
We have equipped workshop with specialised mechanics and electricians in our headquarters in Zanè and in our branch in Altavilla.
We offer assistance directly at the building site with our mobile workshop.

OUR TRAINING COURSES
Giuriato, in collaboration with Fesica Confsal, a training company recognised by the agreement Stato-regioni 20.02.2006, organises specific training courses for construction workers about the safety at the building site.
See our Training Section: click here


In our warehouses, we have available a wide range of products for immediate delivery: traffic safety signage, traffic light systems, crush barriers and movable enclosures.
We are alsoauthorised retailers of different machines, equipments and accessories for digger field and an authorised assistance centre; we have a wide fleet of rental digger machines and equipments.
Schede Tecniche Macchine Caterpillar